Concerts & Festivals
Red Square Audio offers a variety of professional audio systems and engineering for concerts and festivals in Madison and Southern Wisconsin. Red Square Audio provides an unparalleled level of professionalism and service that only an industry leader with over 35 years of experience can deliver. Throughout the years, Red Square Audio has maintained high standards in all aspects of audio production.
Preparation for even the smallest event involves careful reviews of artist requirements to insure a stress-free day for all providers and performers.
To meet the needs, equipment is specially selected from a well-maintained inventory. We are the #1 source in Southern WI for concert equipment sales and rentals.
---
Corporate Production
Red Square Audio, celebrating 22 years, is a specialist in cutting-edge audio, lighting, and staging solutions for live events. An expert in the corporate, concert, and nonprofit markets, Red Square Audio can transform any space, as well as provide scalable solutions, to fit a wide degree of budgets and needs. Our seasoned team consists of experts in logistics, equipment, and live event production.
At Red Square Audio we strive to provide event services that exceed the expectations of all clients. We are a full service production company that specializes in event production and audio equipment rentals. Our long history of working on events gives us the experience to help clients and offer comprehensive support throughout the entire process. We have worked on hundreds of events, and over the years have accumulated an inventory of products, along with the skills to utilize them in the most efficient way possible. We are prepared to work from the beginning planning stages of an event, down to last minute deliveries. It is another goal of our company to maintain good working relationships with all prospective clients, and one way we do this is by putting all of our energy towards going over every detail to ensure that nothing is overlooked. We value our customers greatly, and get satisfaction from knowing that we successfully set up an event to perfection. We are passionate about event production, and that means creating an environment that best suits the message of the event. Every event is unique, and each set up is tailored to the specific corporate event or occasion. We look forward to showing you what our special event services can do.
---
Political Events & Fundraisers
Special events often require different expertise and equipment than traditional stage or meeting areas. Our experience with a wide range of outdoor events includes press conferences and news events, and more. You name the venue, and we have probably delivered a show in a similar environment throughout Southern WI. Talk to us today about your upcoming event and about what audio equipment you will need to make the event memorable.
---
Churches & Religious Services
At Red Square Audio we offer products based on our extensive experience in designing and installing complete audio/visual system packages for churches and non-profits around Southern WI. From the smallest portable sound and video systems packages to large scale audio touring systems to elaborate video editing suites, we have done them all.
At Red Square Audio, we are technicians who have "been there" & "done that". We pride ourselves in being able to deliver the highest quality customer service available by bringing decades of "hands-on" experience and an ever-expanding knowledge of what's new and what will work for you!
---
Local Bands & Artists
Red Square Audio provides complete audio services. With decades of experience with Rock, Pop, Country, Worship, and other Special Events we have the know-how to make it look easy. Lonya's team is ready to make your event go off without a hitch and you will see why Red Square is the "go to" audio company to go to in Southern WI.
We work with enthusiasm as we take your ideas from a sketch to the stage. Our team takes great pride in every project and you will come to find that our attention to detail is what separates us from the rest.
---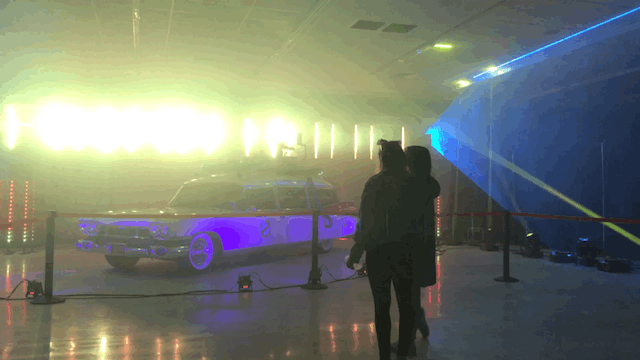 Custom Event Designs
Red Square Audio is a premier audio equipment rental based in Madison, WI. No event is too big or too small, as we provide professional touring-grade audio equipment sales and rentals for special events, corporate events, concert touring and non-profits. With a commitment to providing only the finest customer service, technicians, and equipment available, Red Square Audio is recognized as a leader in event production and equipment rental in Southern WI.
Red Square Audio has been proud partners in numerous corporate events, concerts, conventions and festival productions which gives us the experience and flexibility to perform under even the most demanding circumstances. Providing unparalleled quality and reliable service to all our customers, large or small, you are ensured a successful event. Weather your event is for ten people or ten thousand people, Red Square Audio is here to be your event partner.
---
Show Choir Competitions
Red Square Audio is the one stop shop for your next show choir competition. Providing everything from staging, lights, video, and audio to backdrop, crowd control, and cable ramps. We understand the fast paced environment that comes with tens of schools performing in a single day, which is why we work with our clients to ensure each performance can be its best.
Show choir is more than just a competition, it is an enrichment opportunity. Red Square Audio works with your students to help them learn about the best practices of stagecraft, audio, lighting, and video.